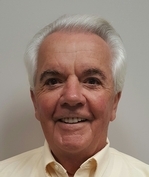 205-884-0400
205-884-0401 fax
352-270-1262 cell phone

mmill@bellsouth.net
418 Martin Street South
Pell City AL, 35128
Receive Email Alerts from Me
My wife, Fran, and I recently re-located from our home in central Florida to the beautiful area of Logan Martin Lake in Cropwell.   Our large family consists of five wonderful children, nine beautiful grandchildren, and three marvelous great-grandchildren.
Before moving to Pell City, I was Realtor® for approximately five years on the Gulf Coast and the central Florida communities.  I enjoy the experience of representing sellers and buyers in every transaction and bring my expertise to my present area.
When not working Real Estate, I enjoy spending time with family, traveling, playing golf, fishing, and entertaining.
For all your real estate needs, I would welcome the chance to represent you!